The special deal...
... Mr. T works out with the Ispano is as follows: They agree to heal Van by fixing Escaflowne. They do this for free. In return, Mr. T agrees not to toss their Jawa asses helluva far. The Ispano quickly set to repairing the damage to Van's guymelef...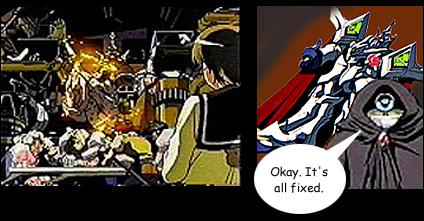 Van sits up. His body is now miraculously free of wounds... The Ispano leader has a last word with the boy-king...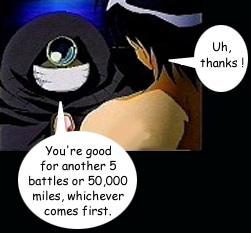 Van's friends, greatly relieved, now gather around him....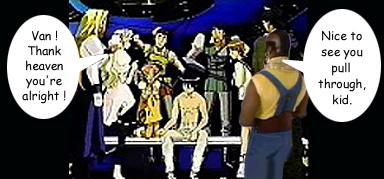 Hitomi knows that Van would not have survived his ordeal without the T's intervention. She feels a wave of gratitude overcome her as she turns to speak to him...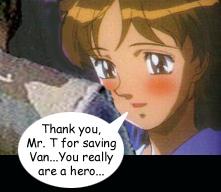 The T himself can't help but feel overly emotional given the circumstances...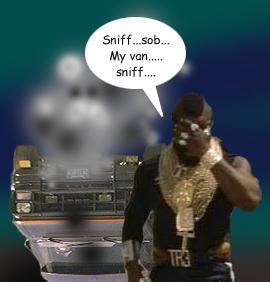 Before the Ispano leave, the T makes one last er....request of them. They hastily agree to let him borrow some of their tools. Seizing hold of an arc welder, a look of grim determination upon his scowling face, the T approaches the smoldering remnants of his 1982 GMC custom van...

Click here to see what happens next, foo'!