Part Three
Allen Schezar and Van Vanel find themselves about to be eradicated by the Leopard Twins, Naria and Eriya. Suddenly, something begins to appear out of thin air close by...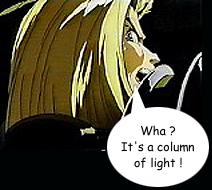 A form begins to appear within the column. The bright blue light soon subsides to reveal a strange, yet familiar object...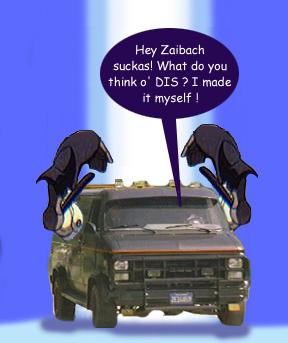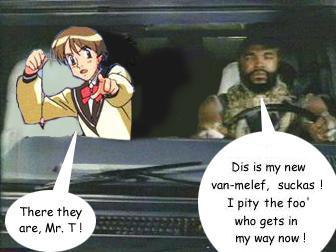 Hitomi, sensing Van and Allen were in trouble, used her special powers to bring herself and Mr. T to the scene of the current battle.
"What LUCK !" Think the twins upon seeing their arrival...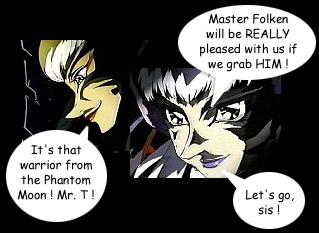 Unfortunately for Naria and Eriya, their luck from this point on is nothing but bad...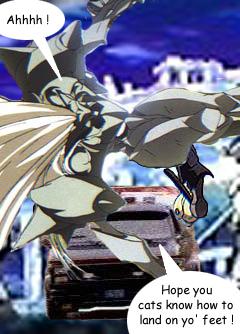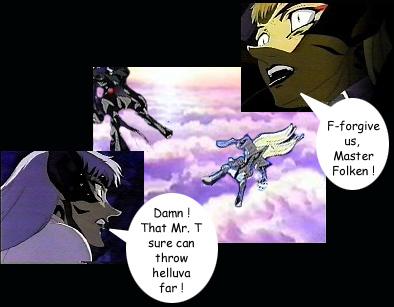 "You did it , Mr. T ! You saved Van and Allen....again!" She reaches over to give the Mohawked One a big hug...
The boy-king and the Heavenly Knight, although safe, are none too happy about things...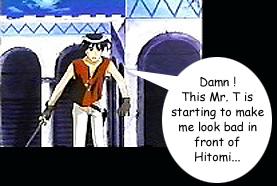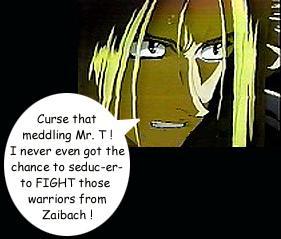 Hm. This resentment could stir up trouble for Mr. T sometime in the future. What trials will the T be forced to face next?

Click here to see, sucka !