Lord Dornkirk notices the T's van-melef quickly approaching his Command Center at the center of Zaibach. It would seem desperate measures are in order...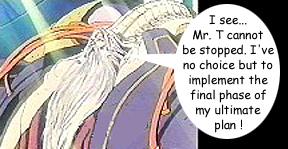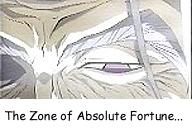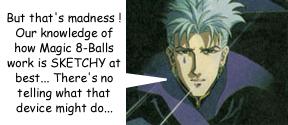 "We have to take the chance while we still can, " the old man replies. Dornkirk turns to his aides and commands them to bring his Fate Altering Device up to full power, " We must spread it's effects over as wide an area as possible if my plan is to succeed..."
Folken grows apprehensive as the Fate Altering Device roars to life... More so as an ominous light fills Dornkirk's chamber...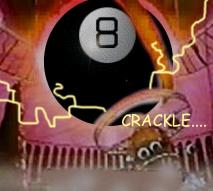 At this point in time, Hitomi and those of her friends who aren't currently fighting in the Final Battle, are now hunkering down in Allen's Fort as best they can. Hitomi finds her level of worry much higher than usual, as if something really, REALLY BAD were about to happen...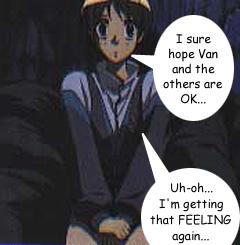 Her eyes widen. "I'm having another vision about the future!"
No sooner have these words left her mouth than there is the stomping of many pairs of footsteps, a rising cloud of dust and the slamming of a door. Hitomi now finds herself alone in the room... "Oh well," she says to herself, "I guess no one wants to hear about it. I don't blame them, really... I don't ever seem to have anything hopeful to say..." She sighs. Suddenly she hears a noise behind her.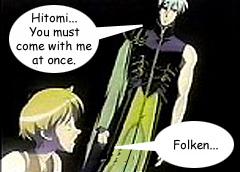 Why has Master Folken appeared here, Hitomi wonders. And what does he want with her?

Click here to see what dat Master Foolkin wants!