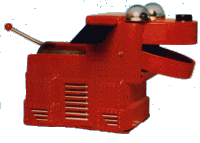 Spacedog Communications
---
As the page title has it, I'm a freelance writer--the gory details are kept over there , to reduce clutter here. The basics are:
Contributing editor: Locus.
Frequent contributor: Acoustic Guitar, Transform (formerly Imaging & Document Solutions, now folded into Intelligent Enterprise and transformed into a web-only entity.)
Other publications I've written for include: Acoustic Musician, American City & County, Business Computer Systems, Computer and Office Electronics Retailer, Doctor Who Magazine, Fantasy Newsletter, Fingerstyle Guitar, Home Office Computing (contributing editor), Reseller Management (contributing editor), Sextant, Systems Integration, Toy Collector and Price Guide, Toy Shop Annual,Vertical Application Reseller
Coming (with luck) in 2009 from Hal Leonard:
Aloha Guitar: A Guide to Hawai`i's Slack Key Tradition
NEW: A volume of short stories by Cezarija Abartis (my wife):
Nice Girls and Other Stories

---
E-mail and Web addresses for me and some of these magazines.
Click here for a sampling of recent and upcoming publications .
Or here for my list of the 10 best acoustic jazz guitar CDs .
Or here for some links to miscellaneous sites that reflect my obsessions with guitars, Hawaiian shirts, science fiction, and space toys.
---