RIMSHOTS!
A book of photographs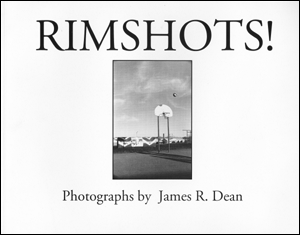 Howdy, Folks!

RIMSHOTS!

offers photographs of that beloved backyard icon, the basketball hoop. The softcover book measures 8" x 10 1/4", has 64 pages with 55 photos of hoops, six of friends and relatives and one of me. My friend, Mark Strand, graciously agreed to write an afterword that probes some of the ideas presented.

And here's a special deal: 150 signed copies have been set aside to be sold along with an 8" x 10" fiber-base print of the cover photo shown below. The prints are signed, numbered, titled and dated in pencil on the back. To receive a book or a signed book and print, fill in the order blank below and send it in. I think you will get a kick out of it.

As always, it makes a great gift.

| | |
| --- | --- |
| Pictures from RIMSHOTS! | |
| Commentary on RIMSHOTS! by David Vestal | |
| Order RIMSHOTS! | |